What Rainbow Six operator are you?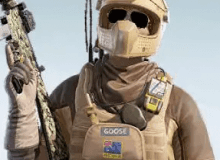 Ever wondered which R6 operator you were? Time to find out in this quiz. Whatever operator you get, it might be time to play them in ranked. Good luck.
Maybe you will find the right type of operator to buy! You should also move out of your comfort zone however, as that's the only way you can discover something new.
Created by: Tibus Maximus