What Pirates of the Caribbean character are you?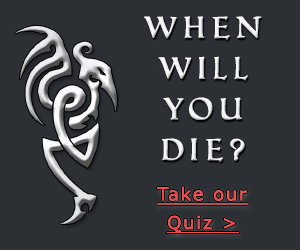 Avast! It be to late to alter course mateys. Ye have sailed into uncharted waters. You never know when that terrible beasty will show up. I know a way out. But mark well me words mates, Dead Men Tell No Tales!
But ye are not dead, so you have no excuse not to take this quiz mates! Are ye Captain Jack Sparrow, or are ye the infamous Davy Jones himself. Find out what Pirates of the Caribbean character ye are.
Related Quizzes:
Create a quiz on GotoQuiz. We are a better kind of quiz site, with no pop-up ads, no registration requirements, just high-quality quizzes. Hey MySpace users! You can create a quiz for MySpace, it's simple fun and free.