What Patronus Charm Do You Have!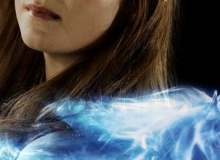 Do you ever wonder what patronus charm you have? Well, today is your lucky day because you are going to get to know a bit more about yourselves. If you don't know what they are, they are in the Harry Potter movies starting for The Prisoner of Azkaban.
There are multiple Patronus charms that I have selected for you. You can be ones you weren't expecting. You have mystical animals. Some are very popular and this patronus charm will be like your personality!