What outfit should I wear today?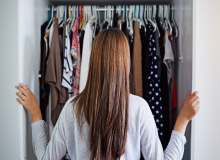 This Quiz will help relieve your mind and reduce stress on those crazy mornings when you water at your closet for hours! Take this FREE Quiz to help know the write outfit for you!
It will ask for colors and fabrics but in the end you will not regret it! Take this Quiz for any age, an duh best thing is ITS FREE!!! Plus it take less than 5 minutes!