What mythical creature are you?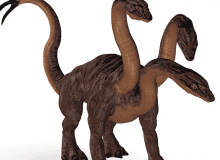 Welcome to my What is your mythical creature quiz. It is a personality quiz so it will take the traits of the creature and see which creature you are most like.
If you are into fairies, Unicorns and mermaids, you will not find them here. I chose Dragons, Phoenix, Centaur and Basilisk because they are the coolest and most interesting.
Created by: Malafactor