What Member Of The Dream SMP are you?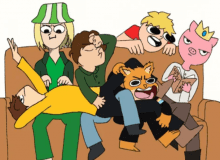 Okay, I was bored so I spent my whole afternoon making this. I don't know if this is accurate but I tried my best so no hate, please. Anyway, I hope you enjoy doing this quiz.
I hope you get the person you wanted to get and/or feel the most connected to. And I wanted to add more people but it didn't let me so if you don't get the person you wanted they may not have been there. Sorry.
Created by: Connor