What manic panic hair color should you dye your hair?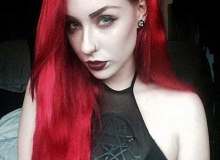 This is for people who want to see what manic panic hair color is right for them. I'm making a few things like this. Remember to answer honestly and answer all of the questions.
I hope that you enjoy the quiz. It is based off your personality, so it should be easy. I don't really know what to put here, so yeah. I hope you like it.