What Magical Power Do You Have?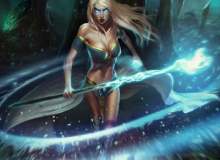 Hey, fellow magicals! This is my first quiz on this website, and in general. I most definitely believe in magic, so I made a quiz which will tell you which power YOU have. These results are relatively long, and they (the results) are different from your usual superpowers. So, no invisibility, super strength, super speed, or flying.
I hope you guys like this quiz! If you do, please comment on it so I can make a better quiz next time, if there is a comment section. (Like I said, first quiz, first time) and please share this quiz with your friends and family so you can learn more about yourself, AND I can figure out what kind of quizzes you guys like. Thank you soo much!
Created by: Tani K.