What Kind Of Hetalia OC Should You Make?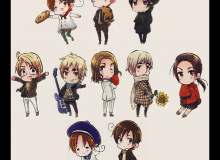 Deciding what kind of OC to make for a fandom like Hetalia can be difficult at times. This twenty question quiz will take into account your responses and help guide you towards an answer!
For more information or further resources to get started on your OC, feel free to check out my tutorial for making OCs on my tumblr, Askaphfake. There you will find lots of articles to get you started on your way!