What Is Your Spirit Animal??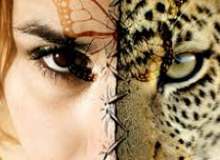 WHAT IS YOUR INNER SPIRIT ANIMAL? WHAT DO YOU THINK? THIS QUIZ WILL REVEAL WHICH ANIMAL YOU ARE FROM THE INSIDE YOU AND WHAT YOU CAN ACTUALLY DO! Now, dear friends, grab your popcorns and TAKE THIS AMAZING QUIZ!
Excitement can make a joyfulness! Did you know? This quiz will bring you fun through the questions and results! Remember! This quiz has no wrong answers! The answers depend on what choices you make! Make sure to appreciate my hardwork, it took a lot of effort, thank you!
Created by: Squishy Peanut