What is your Hogwarts house?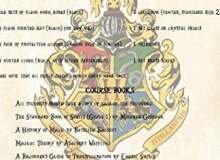 ok. so you have just been accepted to Hogwarts school of Witchcraft and Wizardry and most young witches or wizards wonder, what house will I be sorted in?
well, if you were wondering the same thing like most of these 1st years, you'd be saying to yourself, am i going to be a Gryffindor, a Hufflepuff, a Ravenclaw or a Slytherin? answer these 5 questions to know your place at Hogwarts!
Created by: Bellatrix_Lestrange