What is your Hogwarts house?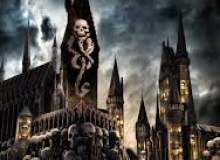 Let's be honest. Most Hogwarts house quizzes out there genuinely ask you what color you chose. They're lame and you can cheat without even looking up answers.
This quiz will try to find your Hogwarts house as accurately as possible. Most of the answers lead to multiple answers, so you can't exactly cheat. Hope you enjoy!
Created by: Katrina Smith