What is you're role in Ancient Greek? [2]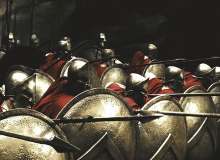 Welcome to the second installment of the "What Is Your Role in Ancient Greece?" quiz! Do you ever find yourself daydreaming about what it would have been like to live in ancient times? Have you ever wondered what role you would have played in a society like ancient Greece? If so, this is the quiz for you!
In this quiz, you will answer a series of questions that will help you discover your ideal role in ancient Greece. From warriors and artists to philosophers and politicians, there were many different paths that one could take in this fascinating civilization. By the end of the quiz, you will have a better understanding of where you would fit in this rich and complex culture. So, are you ready to find out what your role would have been in ancient Greece? Let's get started!