What Hogwarts house do you belong in?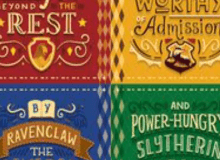 Everyone has a Hogwarts house! Your house is based on your personality and your preferences. This quiz is like your online Sorting Hat! It is a very short and accurate quiz!
There are Gryffindor, Hufflepuff, Ravenclaw, and Slytherin! Each house is special in their own way! Take this 10 question quiz and it shall reveal your true Hogwarts House!!
Created by: Lindsy