What Harry Potter House Are You In?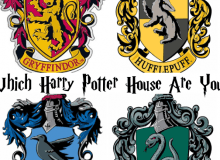 Take this quiz to find out if you are a Gryffindor, Hufflepuff, Ravenclaw, or Slytherin! Your answers will help decide what house to put you in, so answer honestly!
Be sure to answer all 10 questions so you can get your results! When you are finished, select the "Submit Answers" button and see your results! Good luck!
Created by: Harry_Potter_Fan65