What Dream SMP Member are you?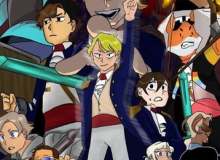 Hello! This is a quiz that I have no idea if it works so I'm just testing lol. This isn't gonna be that good. I'm not gonna make any more of these. Feel lucky.
There isn't any reason to use this as its just for a test, but you can if you want. I have no intent of making more of these. Bet this is gonna be lame.
Created by: Desperado_Jr.