What country should be one of your favorites?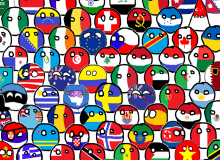 Do you have 10 favorite countries (not by travel), well, any country that appears on your result is a suggestion for it, you don't have to! My favorite country is Belgium, I'm living in Sydney, Australia, and I was born in San Francisco, United States of America.
Think of your favorite one on your results, and it is! Well, maybe. You'll enjoy this, especially if your a geography expert! Like me. 'Wonder what you get! Please tell what you get if you're a user. Choose one that is not on your top 10. I didn't choose al the countries for any of the results.
Created by: Jasper Toney