What Beatle Are You?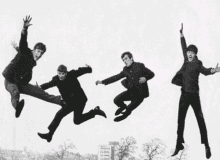 The Beatles were one of the most influential bands in rock history. Almost everyone knows their names: John, Paul, George, and Ringo. They were together from 1963 until 1970, and during that time they created music that changed the world forever.
So, are you as smart and witty as John? As cute as Paul? As shy and contemplative as George? Or as happy-go-lucky as Ringo? Find out in this fun Fab Four personality quiz!
Created by: Jessica