What are you mermaid, fairy, angel, ect.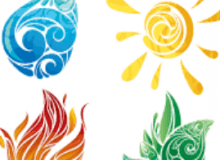 I chose to make this quiz because I thought others would like it. I can't wait for others to try my quiz because I worked so hard on it. I don't want any one to get mad over there answers because this is just a quiz.
Remember you are beautiful no matter who you are, someone loves you even if you feel like no one does. Please remember that you have many talents and you are loved.
Created by: Claire Grace