Warrior Cats: Which Of My Oc's Is Your Oc Most Like?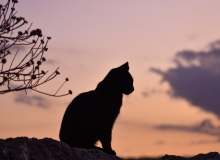 Creating an oc using this sweet quiz, you'll also be able to see if your oc is more like Heatherfall, Heatherclaw/star or neither! Hope you enjoy the quiz!
These ocs are created by me, but I do not own the Warriors series. It belongs to Erin Hunter. Also, do not blame me if you do not get the result you wanted.