Warrior Cats: Clan, Role, and OC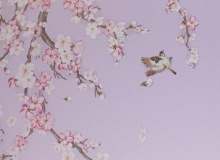 This is an extremely basic quiz. I spent too much time on the results and I have a thing where I can't use my phone after 9:00 PM. I started this thing at like 5:45 or so. I spent like an hour or two on the 10 results and had to eat dinner.
I was in a rush so I made the quiz basic. Sorry for any typos my cat is stepping on my gut and covering my view of the phone. I hope you enjoy! Have fun and a great day or night.
Created by: MoonSlayer3162