Warhammer: which Chaos God do you worship?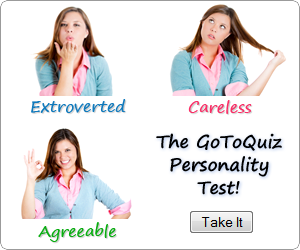 The Four Great Gods of Chaos plot their schemes and wage their wars in the world of Warhammer. Khorne, the Blood God. Tzeentch, the Changer of Ways. Nurgle, Lord of Disease and Decay. Slaanesh, the Dark Prince of Pleasure. Perhaps you are their champion, spreading their corruption and obeying their will, or perhaps you lead the armies of light and order against their dark hosts. (Or perhaps you've never heard of them, which is entirely your problem.) But this test isn't really about that.
It's about the ordinary you, outside the gaming world. You don't really need to be a heavily armoured warrior to bow to Khorne, nor a mage of mystical powers to follow Tzeentch. Grandfather Nurgle cares for all of his children, and Slaanesh always has an open embrace for new lovers. Which of these four Powers do you let guide your everyday actions? Which of them whispers from the deepest recesses of your soul? Answer truly, by what you are rather then what you desire or pretend to be, for the gods will know any falsehood!
Related Quizzes:
Create a quiz on GotoQuiz. We are a better kind of quiz site, with no pop-up ads, no registration requirements, just high-quality quizzes. Hey MySpace users! You can create a quiz for MySpace, it's simple fun and free.