What Divinity do you worship?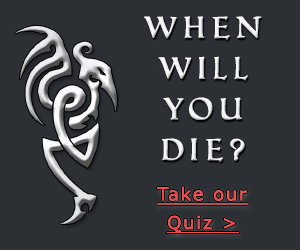 In the world of Concord, the world of the game BALANCE, Order and Chaos war for dominance. But on the planet they built for these contests, man has outlawed their mention. But a few believers exist in this dystopia, and they worship Divinities created to govern the Great War. If you were a believer, which would you follow?
Take this quiz and discover just what divine aspect you would give homage to. Now you can find out if you would worship Life or Death, Kindness or Cruelty, Knowledge or Inspiration--or if you would believe in those divinities seen less...
Related Quizzes:
Create a quiz on GotoQuiz. We are a better kind of quiz site, with no pop-up ads, no registration requirements, just high-quality quizzes. Hey MySpace users! You can create a quiz for MySpace, it's simple fun and free.