Volunteer Orientation Quiz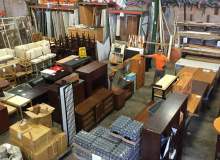 Anyone interested in volunteering with the Honolulu Habitat for Humanity organization in Honolulu must complete a volunteer orientation. Honolulu Habitat for Humanity offers two volunteer orientation options.
The first is, attend an in-person orientation held twice a month at the Honolulu Habitat ReStore. The second is, review the Volunteer Orientation Video posted on Volunteer Up, and score at least 67% on this associated quiz. One or other must be completed before signing up for your first volunteer shift. Please take a few minutes to view the Safety Video that also is posted on that site.
Created by: Honolulu Habitat of this site
(your link here more info)