The Most Accurate Hogwarts House Quiz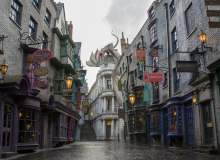 In life, we often run into hard decisions. The choices we make and who we are as people aren't only defined by the good things we want, they are no less influenced by the bad things we want to avoid most.
So making hard decisions is one of the things that ultimately have the biggest effect on who we become. Each of the following questions will put you in a position to make a hard choice. What you choose will determine which Hogwarts House you belong to the most...