The Life of a Warrior Cat: Part One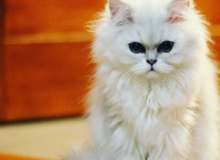 Welcome! Firstly, the results of this quiz series will give you either a positive trait, a neutral trait or a negative trait, such as bravery, awkwardness or cruelty. Answer the questions in character, and by the end of this eight-part series, you will unlock your cat's whole personality. Oh, and if a question isn't about the option you chose, skip it.
So, your cat: you are a short, solidly-built fluffy white she-kit with silver-tipped fur, big green eyes and a long plumy tail named Lilykit. Your mother, Frostflower, is a warrior of your Clan, RiverClan, and she looks exactly like you. Your father, Stagstar, is the leader of your Clan and has dark red tabby fur and deep blue eyes. Your sister, Deerkit, is a dark red tabby she-kit with small white spots and amber eyes.
Created by: LilyWitch