The do you have OCD quiz!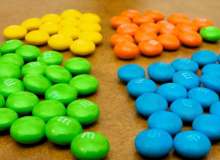 Take this quiz to see how OCD you are. Do you like things ordered neat and tidy, or are you a clean freak? Take this quiz to see if you have Obsessive Compulsive Disorder!
Please answer all the questions and as honestly as you can. If you enjoyed the quiz please share it with your friends so they can see if they have OCD too!
Created by: Thepsychedlife of Follow my blog!
(your link here more info)