Take this 10 question sorting hat quiz to find your house.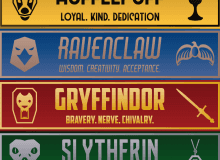 What house will the sorting hat put you in? Will you be a creative Ravenclaw or a just Hufflepuff, maybe a chivalrous Gryffindor or an ambitious Slytherin.
Take this quiz to find out which house you belong in. This quiz may not be the most accurate since it is only ten questions. Please comment if you have any suggestions.