Ship it or rip it (FNAF!)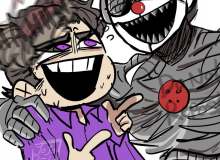 This includes my ships, ships you don't agree with, my AU. If you don't like anything mentioned, please leave. I do not tolerate hate... No hate to anyone, at all, please.
So, this is mainly going to be the Aftons, FNAF 1, SL, FNAF 4. If you do not like ships and/or do not approve of AU's, this quiz is not for you! Enjoy the quiz, please!
Created by: AftonNerd