Sam and Colby Quiz 2019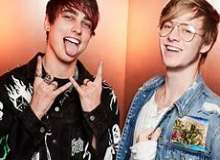 Do you think you're a Sam and Colby super fan? Find out by taking this quiz for dedicated Sam and Colby stans. This information is essential for every stan so you should definitely make sure you know it.
The questions in this quiz are mainly centred around Sam and Colby's past and early years on social media so make sure you know your history on these boys.