Random Facts About Me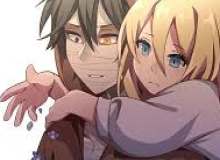 Hi there! This is just a fact quiz about me so you all can get to know me. This has some basic stuff and some random stuff. Hopefully, you'll still be my friend by the end of it.
By the way, do you have Wattpad? I ASK THIS IN EVERY SINGLE QUIZ SO LET'S NOT BREAK THE STREAK! Anyways, I'm just gonna talk now until I get to 150 words. There we go! Enjoy~!
Created by: birchiewoof