Path of Stars: Part 2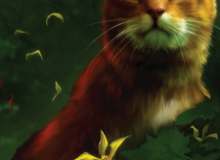 This is the next chapter in Sparkkit's life. We are focused on 3 toms: Lionpaw is kind-hearted, Breezepaw is determined, Pouncepaw is trustworthy, and Thunderpaw is skilled.
Nobody knows if the toms like Sparkkit, you'll find out in this quiz! Will Sparkkit like any of the toms? You can decide! Thank you for taking this quiz!