Official Todd-Assigned Skyrim Kin Quiz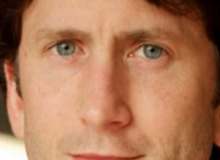 hey, it's me, your best friend: Tungus Howard, creator of The Elder Scrolls V: Skyrim, the only game. as god an i are one and the same i have the ability to assign you a kin and i cannot be stopped.
after this i want you to log into steam and search for skyrim. i want you to buy it. then i want you to buy a vr headset. and then youll buy skyrim vr. you will do this. you have no choice. thank you for playing.
Created by: Todd Howard