keeper of the lost cities: ability quiz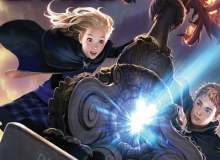 Hi fellow kotlc fans! hope you enjoy this quiz to find out which kotlc ability you have! hope you like this quiz i put together and find it not to be a total waste of your time.
all you have to do is simply click on the box with the answer you wish to select, then you can move onto the next question. once you are done answering all the questions you'll get your results! now lets get started!!!!!!!!!!!!!
Created by: Linh Song