Idk What To Call This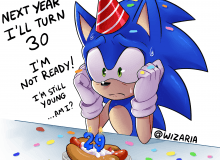 Me/K: This was a quiz to sort of keep you updated on me and stuff, just to talk and let you guys know some things. Sorry if this quiz is a bit negative, I just had to talk.
Me/K: I hope your having a good day though and please don't feel all sad because of my problems. I just want everyone to be happy. Anyway, stay safe, ENJOY!!!
Created by: Sonic Tails Lf