How well do you know your Harry Potter quotes?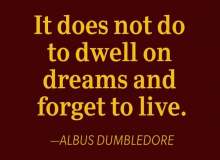 This is it!!! This is the ultimate, amazing Harry Potter quiz! I cannot wait to see what you got! Bravo, and don't forget to rate this quiz well... or Voldemort's quotes will haunt you!
Immerse yourself back into the wizarding world as you dive and plummet through these wonderful, memorable and iconic quotes!!! Shh... more quotes await you at the end...
Created by: CottonCandyCat