How well do you know Usagi Tsukino! :D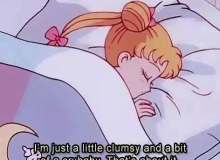 Hey there Quiz Taker! Welcome to my How Well Do You Know Usagi Quiz! I hope you enjoy my quiz. And I will be awaiting a comment from you. Bye! Oh and don't take the results badly.
Hi there GTQians! I'm your friendly Sailor Senshi Emowoman! So today we are testing your Sailor Moon logic! I hope you will enjoy this quiz. Bye!!!!!!!!
Created by: Emowoman