How Well Do You Know The Backstreet Boys?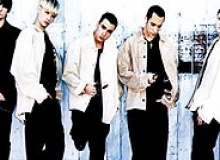 The Backstreet Boys are one of the most well-known and popular boy bands of all time. From winning young girls' hearts to #1 hits on the Billboard, their fame has yet to wane.
Lucky for us! The Backstreet Boys have always been there through good times and heartbreak. The question is; Do you really know them, or are they just another boy band?
Created by: Jayfeather310