How well do you know the actual Ginny Weasley?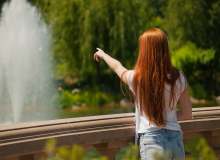 This quiz is just for fun but i hope you enjoy it to it's fullest extent. To be in Ginny Weasley's shoes would be so cool. She is my favorite character [besides Hermionie] and i love her personality!
She is my usernames namesake and is an awesome character. this quiz is designed to tell you how much you know about Ginny in 13 easy and quick questions. With a bonus question not related. Continue Please!
Created by: Ginny Weasley