How well do you know Harry Potter?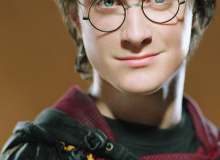 Are you a Harry Potter fan just me? Then, you should check out this 10 question quiz. This quiz is not very challenging so you don't have to think a lot.
I tried my best to give you a good trivia quiz. Please let me know how I did in the comments. It is my first time doing a quiz so I hope you like it. I hope you stay safe. Peace Out.
Created by: Hermoine Granger