How well do you know "Garden State"?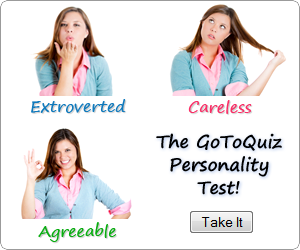 Do you think you know everything there is to know about Garden State, the soundtrack, the animals, the places, the time, the plot, the people, and Zach Braff?
Take the quiz to find out if your a true F.O.G.S!!! ( Who's line is it...?, what song there playing...? who's dog?, what's tinckle?) or take the quiz and realise that you need to see the movie again!!! Good Luck!!!
Related Quizzes:
Create a quiz on GotoQuiz. We are a better kind of quiz site, with no pop-up ads, no registration requirements, just high-quality quizzes. Hey MySpace users! You can create a quiz for MySpace, it's simple fun and free.