How well do you know Feathertail?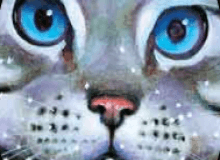 Here is a test to test you on your knowledge of the world-famous character, Feathertail. You need to answer these questions to find out about your knowledge of world-famous characters.
Play this quiz to find out your knowledge of the powerful Warrior Cats character. So please come in, relax and find your score with this ultimate Feathertail quiz!
Created by: Feathertail