How Stereotypically Gay Are You?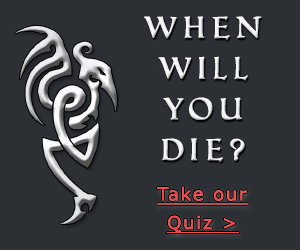 This little test applies only to males, but if you are female, hey, I can't stop you from taking it. However it won't really work for you. Maybe you should create a lesbian stereotype quiz instead!
Whether you are a gay or straight man, this test will tell you how much you fit the gay stereotype. If you're gay and in the closet, you can find out how likely it is that people know you're secret. If you're straight, you can find out how many people assume you are gay. Just answer the questions honestly and see what kind of result you get. Hopefully you will be happy with it!
Related Quizzes:
Create a quiz on GotoQuiz. We are a better kind of quiz site, with no pop-up ads, no registration requirements, just high-quality quizzes. Hey MySpace users! You can create a quiz for MySpace, it's simple fun and free.