How much do you know about rabbits?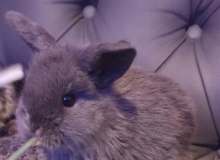 Hello welcome! Do you know that your in a quiz all about rabbits try this out and you can find out if you want a rabbit! Try your best to do good!!!!!
The rabbits are very good animals that need lots of care! Take this quiz and you will find out what type of person you are with rabbits! Have fun enjoy and please comment what you got!
Created by: Rabbitlover123