How Much do you Know About Hatsune Miku?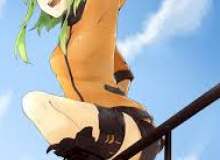 How much do you know about Hatsune Miku? Figure out taking this quiz. *THIS IS THE EASY VERSION, I WILL PROBABLY MAKE MORE* oh and who here likes pie? I have nothing else to say in this paragraph
Kagamine Rin or Hatsune Miku? Which do you like better? I like them both. I'm doing a poll on that later :3 i will always find new things to make polls about. Also the image for the quiz is not mine.
Created by: Chisana Tanaha