How much do you know about Harry Potter?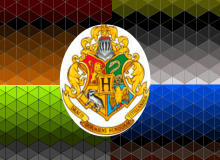 Welcome to the ULTIMATE Harry Potter quiz, 10 tricky questions awsit you, do you have the knowledge of Hermione or are you as intelligent as Crabbe and Goyle?
I hope that you enjoy this quiz! At the end don't hesitate to leave comments that help improve my quiz because I would get upset, I'd love to make it perfect! Remember, no cheating quills!!
Created by: Louis (Crazylama8)