How indie are you?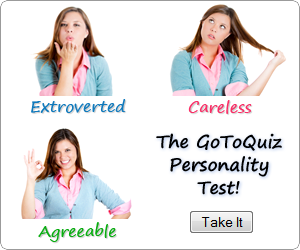 Whether you the annoying kid crowd sufing at a gig thinking that your a superstar, the quiet, sensitive romantic poet in the corner or the "i think i'm so cool" prat strutting your stuff we all have a little indie inside us, come se how much you have.
Ever wondered how indie you actually are? Well wonder no more (yeah it that does sound kinda chessy don't it) come take the indie test to find out where you rate.
Related Quizzes:
Create a quiz on GotoQuiz. We are a better kind of quiz site, with no pop-up ads, no registration requirements, just high-quality quizzes. Hey MySpace users! You can create a quiz for MySpace, it's simple fun and free.