How good are you at Geography?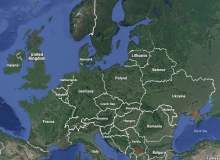 This geography quiz is focused on political geography, but there are some physical questions too. I did not put down the question 'How many countries are there' as there is no exact number.
There are questions about all things mappy in this geography quiz, from countries to cities, and mountains to lakes the quiz hopefully going to be really enjoyed.
Created by: Sen Cunningham