How Girly are you?(Girls Only)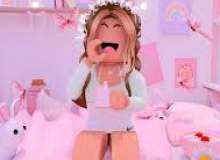 Hello there!Guess who's here.Yep,it's CelestiaRULES!I made another roblox quiz only for girls.Im sorry boys.I might make a boyish boy quiz.It is going to be roblox.
Make sure you comment and rate!I also have a quiz called What Roblox Aesthetic Outfit should you have?It's my first roblox quiz.I might make some more roblox quizzes like roblox game quizzes and tests.
Created by: CelestiaRULES