Doggie Style Pet Resort - Doggie Fun Facts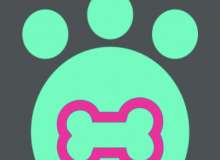 Doggie Style Pet Resort put together this Doggie Fun Fact Quiz for all new employees & for really anyone interested in taking it. The score at the end does not effect your employment status!
This is just for fun so relax, enjoy & have fun while taking this Doggie Fun Fact Quiz. Let's see if you are a "Dog Whisperer" or a "Human In Need Of Training" by the end of this quiz you will have a definite answer on which you are!
Created by: Doggie Style Pets